Welcome
Welcome to Plants, Shoots and Leaves although we have a wide range of unusual and rare hardy as well as some more widely available garden worthy plants we specialise in Epimedium and Hardy Geraniums. Many of the plants we grow are attractive to wildlife especially bees and butterflies.
We have recently ventured into growing cut flowers in our walled garden.
We also offer a garden design consultancy service.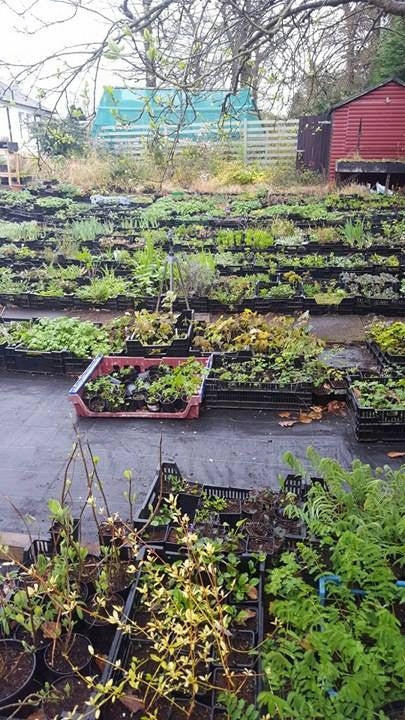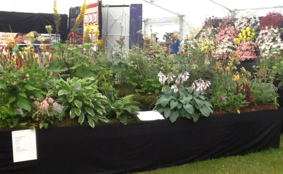 About Us
Prior to Covid we sold most of our plants at flower shows where we have achieved the following awards: Silver Gilts at Harrogate Spring show with our display of epimedium, Silver Gilt at Gardening Scotland with our display of late flowering Epimedium and early flowering Hardy Geraniums, a silver merit at Gardener's World Live and Silver Gilt at RHS Hampton Court 2019 with our displays of Hardy Geranium.  
The nursery is open between April and October by appointment please phone first. We sometimes have special open days for groups.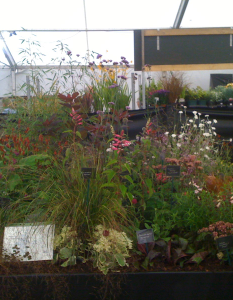 We aim to grow most of our plants from seed or cuttings from our own stock plants. We use mainly peat free or locally produced compost for growing our plants on and use organic methods of pest and disease control. Testing new varieties in the nursery which is in a frost pocket with freezing temperatures often lingering for days.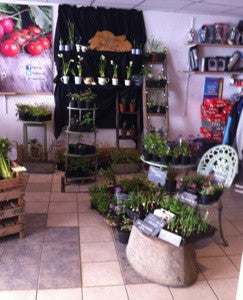 Website current condition
Please bear with us we may not always have time to keep the website completely up to date. We don't have pictures available for all of the plants as they may be young and haven't flowered yet. If you would like a catalogue of all the plantswe grow please use our contact form. Not all the plants listed will always be available for a variety of reasons, they may have been potted on and are not ready to send or they may have become dormant to reappear the following season. However if you see a plant that's not currently available in our catalogue you can note your interest and we will let you know as soon as they are ready.
Testimonials
Hi Karen, the plants have arrived they all look nice and healthy. Thank you so much.

Pat Young
Thank you . They arrived in excellent condition, I was very pleased with my last purchase which are now growing and my small collection on Hardy Geraniums!! Many thanks

Maggie
Thanks Karen, Received all looking good, Thanks Very much

Nicola
All arrived safely and back out in the sunshine. They look great and they're going into our community garden

Carol , Kircaldy