Garden Design
Any size of garden from traditional to contemporary whether it's a whole redesign or to solve a problem area. Gardens to encourage biodiversity or ornamental kitchen and herb gardens. Gardens with features such as ponds, streams and waterfalls.
Low maintenance yet all year round interest. Planting plans to suit local needs and conditions.
Avoid costly mistakes, instead add value to your home and lifestyle.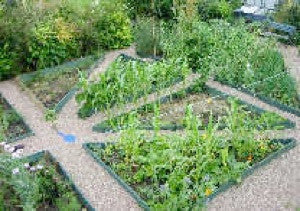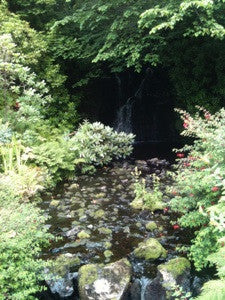 The first step is to arrange a free initial consultation which involves a visit and assessment of your garden.
At this stage you can decide if you want to continue with either : - A concept plan sketch and a list of recommendations
- An outline plan, a detailed scaled plan based on actual measurements of your garden and any gradients.
- A planting plan which includes planting positions, spread once mature and any cultural requirements as well as photos of plants can be provided usually at the same cost of the final plan or fractionally lower depending on the size of the borders.
All plans are hand drawn in colour or black ink and are laminated. A schedule of work which will enable you to transform your garden in a logical and planned way is also included.
Should you decide to hire contractors I can oversee the work on your behalf. I can also locate plants for you and place them in their final planting positions. As part of the process I also provide a seasonal maintenance guide tailored towards the individual needs of your garden. At extra cost I can also undertake some of the regular maintenance and initial planting. Any other work such as implementation of the plan, overseeing contractors and ongoing maintenance will be charged at an hourly rate agreed with you prior to commencing. Final Plans are handed over on receipt of payment.